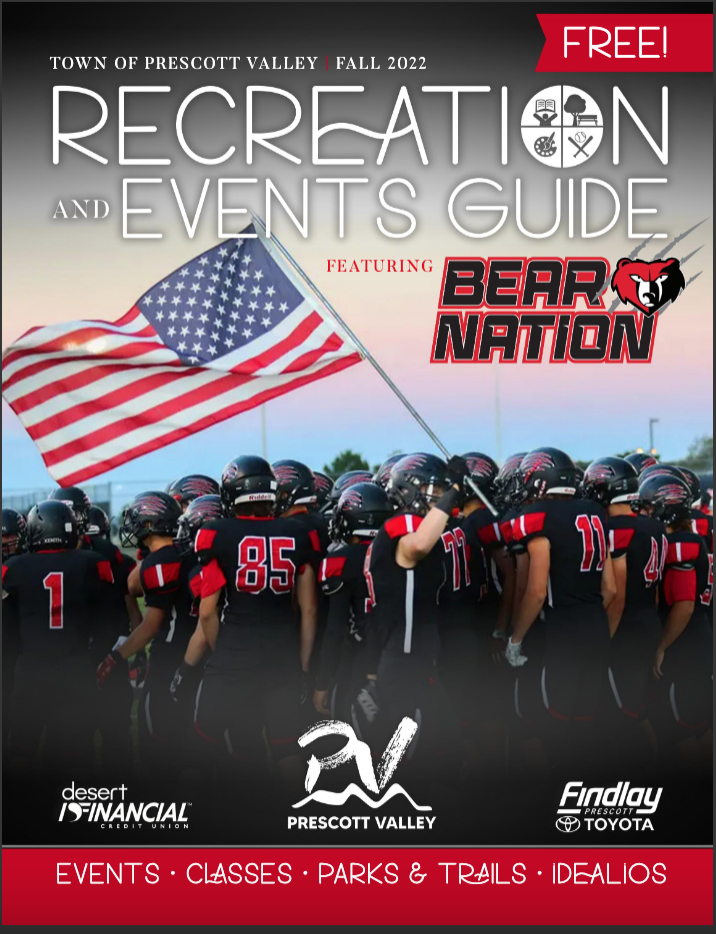 For over a year now, Talking Glass Media has been designing, publishing and distributing the Prescott Valley Recreation Guide. This August 2022, TGM is proud to announce that the Prescott Valley Recreation Guide is now paired with the new Humboldt Unified School District "Bear Nation". This hybrid print publication is printed quarterly and mailed to thousands of homes in the Prescott Valley region. The publication also represents a private-public-partnership that works to better serve the community.
"Connecting what's happening in our communities with what is happening in our schools is important. The Humboldt Unified School District (HUSD) is the largest school district in Yavapai County, representing 10 school campuses, over 5,700 student and 325+ teachers. HUSD is also one of the largest employers in our region with 725+ employees. Essentially, HUSD is a Town within our Town, so representing HUSD in a quarterly publication makes complete sense. And, it's good business for our advertisers and community partners. It places our partners in front of 1,000's of residents on a frequent basis. Finally, it helps connect our community with our schools. This is essential as Prescott Valley grows," says Guy Roginson, Exec. Editor, Talking Glass Media. "Go Bears!"
About Talking Glass Media (TGM)
TGM specializes in connecting people and communities through publishing platforms, multimedia and best-in-class marketing and media services. These platforms include web, print media, outdoor media, and streaming media to name a few. Dive into the link below and find out more about the TGM network of opportunity. Be Everywhere.
Talking Glass Media Web Home Page
Talking Glass Media is a proud member of the Fain Signature Group.