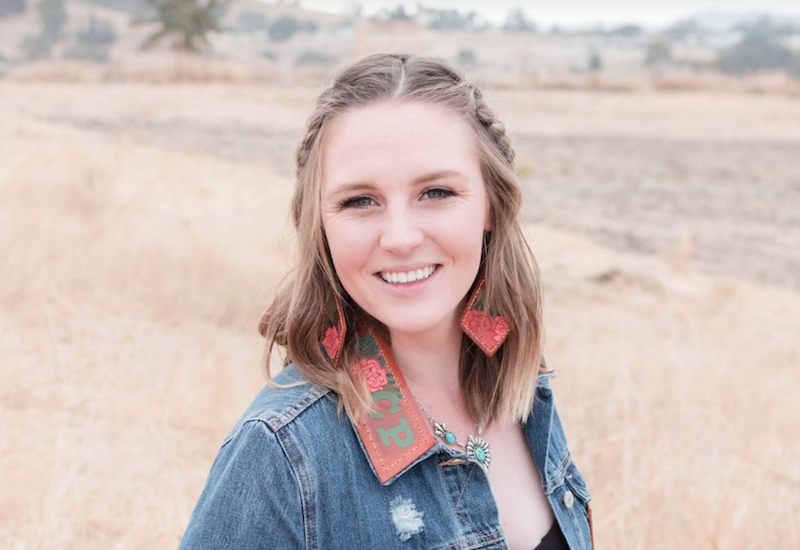 The advertising – marketing – publishing world has a new pro. Talking Glass Media of Prescott Valley has recently welcomed Merilee Raynor, now the publishing group's Media Manager. Raynor will help to drive both print and digital content while also coordinating client deliverables and advertising production.
Raynor graduated from Cal Polytechnic State University, San Luis Obispo with a degree in Agricultural Communication in 2019 where she studied media communication strategies, public relations, marketing and journalism.
"She interviewed extremely well and will be a great addition to our publishing and advertising agency as we continue to grow. With built-in wordpress and creative writing skills combined with her love of a rural lifestyle and agricultural topics, she will fit in perfectly with our media organization and our parent company, Fain Signature Group, whose businesses include community building and cattle ranching," says Guy Roginson, Executive Editor, Talking Glass Media.

"I am excited to join Talking Glass Media, and the Fain Signature Group, to support and become further engrained into my community. The area is growing in every aspect and I look forward to helping the businesses and residents of Prescott Valley to connect with their neighbors and clients," says Raynor.
Raynor previously worked with True West Magazine and Cowgirl Magazine as a writer and content manager. Her interests out of work include animal husbandry and equine activities.
About Talking Glass Media – Digital, Print, Outdoor Media, Streaming
Talking Glass Media (TGM) provides marketing, advertising and publishing services. TGM is home to SignalsAZ.com (the region's leading multimedia good news website garnering more than 3.9 million page views annually (2020)), TG Magazine (Prescott Valley's print voice with 40,000 copies in print annually), CAST11 Podcast (central Arizona's newest place to listen while driving or at work), and the official Prescott Valley Recreation & Events Guide.