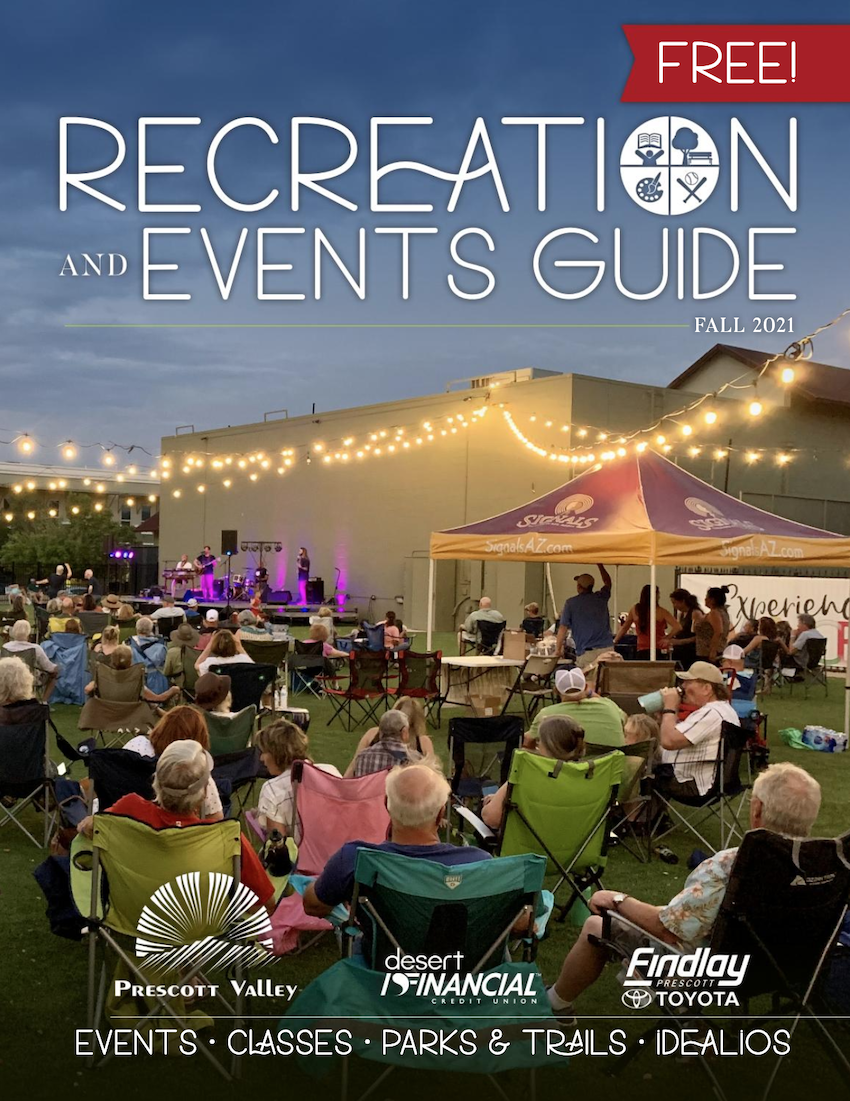 The Fall Edition of the Prescott Valley Recreation and Events Guide is now available online for viewing, >>HERE<<. The town's official recreation guide, designed and published by Talking Glass Media, is now a total of 32 full-color pages. The Prescott Valley Recreation Guide is magazine sized and includes a downtown business directory and  QR Code network which will allow print version readers to be whisked away to the web for more information on events and local destinations. Additionally, the Fall edition includes "iDEALios",  Talking Glass Media's newest publishing platform joining businesses and customers both in print and online.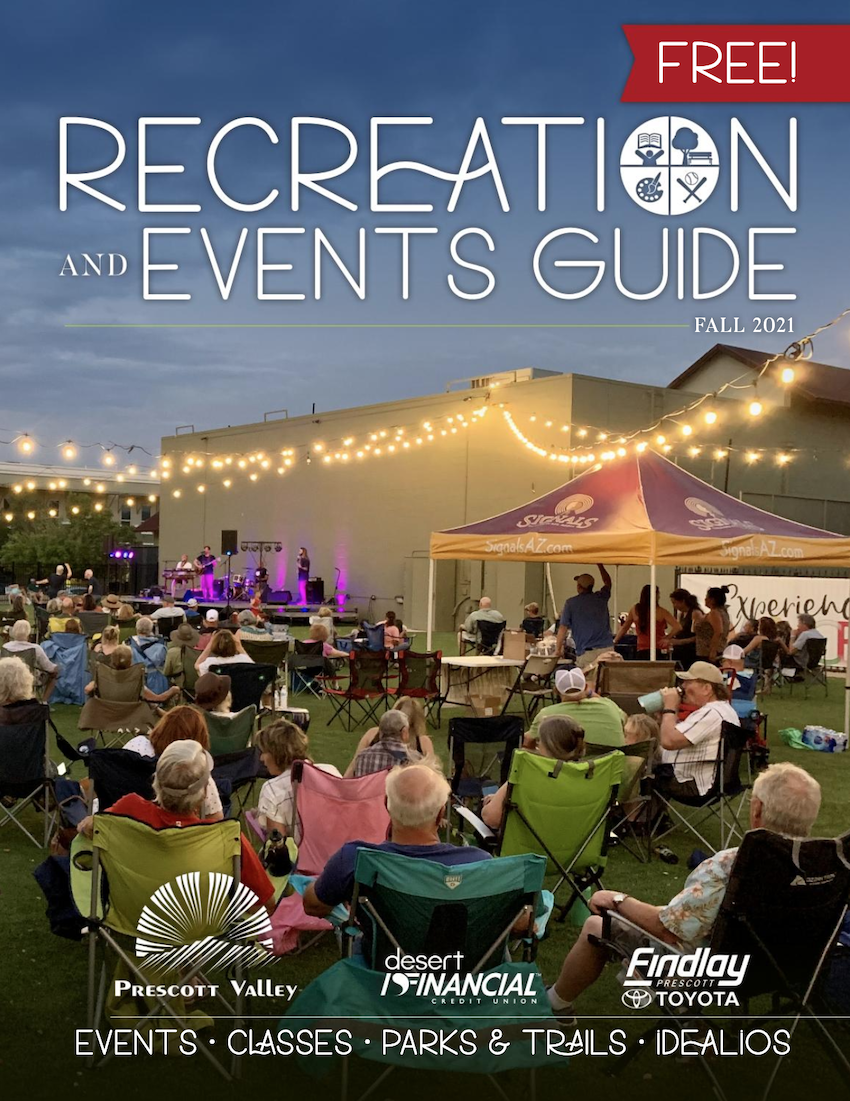 A total of 5,000 stand-alone copies are being printed and distributed throughout the region. Additionally, 10,000 printed copies are included in TG Magazine's Fall Edition, "Taste of Central Arizona".

About Talking Glass Media of Prescott Valley, AZ.
Talking Glass Media is home to digital, print, streaming and outdoor media platforms. These content platforms generate more than 25 million impressions per year for TGM's advertising and marketing partners.
SignalsAZ.com is TGM's flagship multimedia website garnering more than 3.9 million page views per year (2020).
TG Magazine is Prescott Valley's print voice with 40,000 copies in distribution annually. This is TGM's "smart and beautiful" publication.
CAST11 Podcast is TGM's streaming platform where listeners are free to roam the plains of knowledge.
The official Town of Prescott Valley Recreation and Events Guide is published by TGM. Over 60,000 print copies are in circulation annually, so you'll never miss another event!
TGM also operates the only two digital billboards in downtown Prescott Valley generating more than 20 million impressions annually.
If you would like more information on how your business can partner with Talking Glass Media, CONTACT US.